---
Spotlight

CompSust-2017: Doctoral Consortium on Computational Sustainability

CompSust-2016: 4th International Conference on Computational Sustainability
CompSustNet: Computational sustainability research and education network.

UDiscoverIt: Human computation, citizen science, and crowdsourcing for scientific discovery.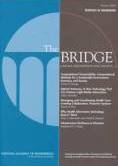 The Bridge: Computational Sustainability article appears in NAE publication
Events
News
Conservation Science video: Amanda Rodewald Discusses Shade Grown Coffee
Amanda Rodewald, Cornell Lab of Ornithology explains why conservation must consider the needs of people and how shade-grown coffee can conserve birds and other biodiversity, support farmers and local communities, protect ecosystem services, and produce a great cup of coffee.
Barrett, Leibovich and Walsh named AAAS fellows for 2016
Christopher B. Barrett was elected a fellow of the American Association for the Advancement of Science (AAAS), "My research, teaching and outreach explore why unnecessary injustice continues to disfigure the richest, most technologically advanced societies in history and what individuals and institutions can do to improve matters..."
When animals share, conservation is affordable
Bistra Dilkina, Carla Gomes, OSU, and USGS collaborators propose optimization solutions for multiple species wildlife corridor planning in the paper, "Trade-offs and efficiencies in optimal budget-constrained multispecies corridor networks," in the September 27 issue of Conservation Biology.
Sea Star population decline measured by citizen scientists
C. Drew Harvell published "Devastating Transboundary Impacts of Sea Star Wasting Disease on Subtidal Asteroids," in the Oct. 26 PLoS One. "When sea star wasting disease struck in 2013, the large populations of sunflower sea stars (Pycnopodia helianthoides), which live below the tidal line, dwindled ... and then disappeared."
BPR, biodiversity-productivity relationships in global forests
Chris Barrett is an author on the October 14, 2016 Science paper "Positive biodiversity-productivity relationship predominant in global forests". BPR is a useful measure of the health of ecosystems. "Forests are the most important global repositories of terrestrial biodiversity, but deforestation, forest degradation, climate change, and other factors are threatening approximately one half of tree species worldwide."
Andrew Mude and Chris Barrett win USAID award for drought insurance
The USAID Board for International Food and Agricultural Development gave its 2016 Award for Scientific Excellence to Chris Barrett and Andrew Mude, Ph.D. '06, principal economist at the International Livestock Research Institute for scaling up their innovative insurance to support herders in Africa.
Students Solve Sustainability Problems at BigRed Hacks
Hundreds of student hackers listened as Professor Carla Gomes kicked off 36 hours of hacking for sustainability with the talk 'Computational Methods for Balancing Environmental, Economic, and Societal Needs' at the BigRed Hacks event, part of Major League Hacking.
Materials to do anything under the sun
Carla Gomes, professor of computer and information science, and Bruce van Dover, chair of materials science and engineering are advancing Materials Discovery by combining computational techniques with citizen scientists who can identify simple patterns within images. Gomes' lab can then analyze one-million combinations of materials in a day.
Crush to find CitiBike during rush
Citi Bike is working with Cornell University researchers led by Professor David Shmoys to mine ridership data so they can fine-tune daily routines for moving bikes around. "One problem is trying to figure out where Citi Bike isn't meeting demand -- cases where riders would hop on a bike if there was one available."
New Center for Human-Compatible Artificial Intelligence
Bart Selman and Joseph Halpern, professors of computer science, have become co-principal investigators for the Center for Human-Compatible Artificial Intelligence, a nationwide research effort based at the University of California, Berkeley.
Andrew Mude wins World Food Prize
Andrew Mude, Cornell Ph.D., and a principal research scientist at the International Livestock Research Institute (ILRI), in Nairobi, Kenya, was named the 5th recipient of a The World Food Prize for his work in providing insurance to livestock herders in East Africa's drylands through innovative, state-of-the-art technologies.
Forest Elephant population grows slowly
Andrea Turkalo and Peter Wrege's paper in Journal of Applied Ecology notes the decline in Forest Elephant populations caused by habitat loss and illegal killing. 23 years of demography data from Dzanga in Central African Republic show the low reproductive potential of the species.
Steven Strogatz 'Secret Universe' video
In this video Steven Strogatz, Cornell Professor of Applied Mathematics, talks about math, where hidden patterns are revealed, abstraction reveals connections, commonality, and patterns, order comes out of disorder, and how math is a fantastic expression of human creativity.
CompSust-2016 conference to focus on computing for a greener world
The Computational Sustainability movement comes home as Cornell hosts CompSust-2016, the fourth International Conference on Computational Sustainability, July 6-8. This marks the official launch of CompSustNet, a worldwide organization bringing together computer, environmental, materials and social scientists, as well as biologists and physicists to expand the field of computational sustainability.
State of North America's Birds 2016
This report is the first-ever scientific conservation assessment of all 1,154 bird species in North America, and it was only possible because of the tremendous scale and big-data capabilities of citizen-science. Tens of thousands of Canadians, Americans, and Mexicans-from the Atlantic to the Pacific oceans, and the tundra to the Yucatan-contributed data that was analyzed by scientists from all three countries.
Amazon Dams Project supported by ACSF
The Andean Amazon is experiencing a hydropower boom, as more than 150 new dams are proposed across several countries - with more under construction. The group will evaluate the cumulative economic and environmental impacts. Researchers: Alexander Flecker, ecology and evolutionary biology; Carla Gomes, computing and information science; Patrick Reed, civil and environmental engineering; Gregory Poe, applied economics and management; Scott Steinschneider, biological and environmental engineering.
Selman, Gomes, and Barrett speak at the AAAS 2016 Annual Meeting
Selman spoke in the new briefing "Smart, Autonomous Machines May Threaten Jobs" and organized and presented in the session "Emergence of Intelligent Machines: Challenges and Opportunities" (moderated by Gomes). Barrett moderated "Win-Win or Lose-Lose: Poverty, Human Health and Environmental Quality", in which Teevrat Garg was also a speaker. Gomes co-organized and spoke in the symposium "Citizen Science and Information Technology: Engaging People for a Better Planet".
Migration map tells the whole story
"This is the first comprehensive picture of where these birds are moving across the entire year," said Frank La Sorte, an ornithologist at Cornell and one of the map creators. To create the map, the researchers used data from more than a million observations made by amateur bird watchers through eBird, a citizen science project.
CompSustNet receives $10M NSF Grant to Extend Computational Sustainability Beyond ICS
Cornell and 11 partner universities received a $10M NSF Expeditions in Computing grant to create CompSustNet, a national and international research and education network, collaborating with key governmental and non-governmental organizations in the areas of conservation, poverty mitigation and renewable energy.
NSF Expedition in Computing
Computational Sustainability: Computational Methods for a Sustainable Environment, Economy, and Society
Collaborators
---
Drop us an email if you'd like to join us in establishing the field of Computational Sustainability.

Vision: Computer scientists can — and should — play a key role in increasing the efficiency and effectiveness of the way we manage and allocate our natural resources, while enriching and transforming Computer Science.