---
Spotlight
CompSust-2016: 4th International Conference on Computational Sustainability
CompSustNet: Computational sustainability research and education network.

UDiscoverIt: Human computation, citizen science, and crowdsourcing for scientific discovery.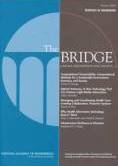 The Bridge: Computational Sustainability article appears in NAE publication
Events
News
CompSustNet receives $10M NSF Grant to Extend Computational Sustainability Beyond ICS
Cornell and 11 partner universities received a $10M NSF Expeditions in Computing grant to create CompSustNet, a national and international research and education network, collaborating with key governmental and non-governmental organizations in the areas of conservation, poverty mitigation and renewable energy.
Bart Selman and Carla Gomes receive "keeping AI robust and beneficial" grant
ICS co-PI Bart Selman and Director Carla Gomes received a grant from the Future of Life Institute to predict the rate at which artificial intelligence might reach human-level as well as super-human intelligence.
Bart Selman wins IJCAI John McCarthy Research Award
The winner of the 2015 inaugural IJCAI John McCarthy Award is ICS co-PI Bart Selman. This award is intended to recognize established mid-career researchers that have built up a major track record of research excellence in artificial intelligence.
eBird Avicaching
eBird has launched Avicaching, a competition designed to increase eBird data density in habitats that are generally under-represented by normal eBirding, even if the surrounding area is well-covered.
Ecological corridor to preserve Ecuadorian Andes bears
A Cornell research team including ICS members is joining local efforts to help design a socio-ecological corridor that could help save endangered, threatened, endemic species in Ecuador's Andes region.
Space-age technology points African herders in right direction
A team from the Dyson School of Applied Economics and Management and ICS have developed simple cell phone apps that pastoralists in Kenya can use to report conditions at their grazing sites.
Drew Harvell expresses support for the Marine Disease Emergency Act
ICS collaborator Drew Harvell contributed an article to The Hill in support of the Marine Disease Emergency Act, a new bill recently introduced by Rep. Denny Heck (D-WA).
Bill Gates visits Institute for Computational Sustainability
Bill Gates met with the ICS team as part of his tour of Bill and Melinda Gates Hall during the building's dedication event on Oct 1. Director Carla Gomes and co-PI Bart Selman presented an overview the Institute's research efforts and focus areas.
Citizen Scientists Help Monitor Sea Star Wasting Disease
ICS has partnered with the Harvell Lab at Cornell University and the Coastal Observation and Seabird Survey Team (COASST) at the University of Washington to engage citizen scientists in monitoring the spread of Sea Star Wasting Disease.
eBird review article highlighted in Biological Conservation as the January 2014 editor's choice
The review article titled "The eBird enterprise: An integrated approach to development and application of citizen science" is the January 2014 editor's choice in the journal Biological Conservation.
Carla Gomes elected AAAS Fellow
ICS Director Carla Gomes has been elected a Fellow of the American Association for the Advancement of Science (AAAS).
Computational Sustainability Lecture for Mathematics Awareness Month
ICS Associate Director David Shmoys will present a lecture on April 24 titled "Computational Sustainability: An algorithmic lens for better decision-making."
Tom Dietterich presents Posner Lecture at NIPS 2012
ICS Deputy Director, Tom Dietterich, presents the Posner Lecture, Challenges for Machine Learning in Computational Sustainability, at NIPS 2012.
SIAM paper analyzes Allee effects on maintaining biodiversity
ICS member Abdul-Aziz Yakubu co-authors SIAM Journal on Applied Mathematics paper featured by SIAM Nuggets.
Steven Strogatz releases new book, The Joy of X
ICS member Steven Strogatz recently released his new book, The Joy of X: A Guided Tour of Math, From One to Infinity.
Drought-stricken Kenyan livestock farmers receive first insurance payouts
The innovative Index Based Livestock Insurance (IBLI) program, initially developed at Cornell University, has made its first payments to 650 inusred herders in drought-stricken northern Kenya.
New seminar at MIT explores Computational Sustainability
MIT professors Brian Williams and Youssef Marzouk and postoc J. Zico Kolter have organized a new Seminar on Computational Methods for Sustainability at MIT. Taught during the Fall 2011 semester, the seminar will explore the role of computation in solving problems of sustainability.
State of the Birds 2011 report released
U.S. Secretary of the Interior Ken Salazar and Agriculture Under Secretary for Natural Resources and Environment Harris Sherman have released the 2011 State of the Birds Report, the nation's first assessment of birds on lands and waters owned by the American people. ICS members Ken Rosenberg, Daniel Fink, and Theodoros Damoulas assisted in preparation of the report and worked with a team at Cornell to contribute year-round species distribution estimates requiring high-performance computing techniques.
Antonio Bento Serves as Cornell Delegate at U.N. Climate Conference in Cancun
ICS team member Antonio Bento served as a member of Cornell University's delegation to the 16th United Nations Climate Change Conference (COP 16) in Cancun, Mexico, and presented a theoretical and computational model of a cap-and-trade model in the U.S.
Cornell University President Announces $80 Million Gift for Sustainability Research
Cornell President David Skorton announced a historic gift by David and Patricia Atkinson to formally establish the David R. Atkinson Center for a Sustainable Future (ACSF) at Cornell University, citing the ICS as an example of the research and scholarly collaboration advancing sustainability.
Mahowald tapped as lead author for intergovernmental climate report
ICS member Natalie Mahowald has been tapped to be a lead author on the next Intergovernmental Panel on Climate Change (IPCC) Assessment Report.
NSF Expedition in Computing
Computational Sustainability: Computational Methods for a Sustainable Environment, Economy, and Society
Collaborators
---
Drop us an email if you'd like to join us in establishing the field of Computational Sustainability.

Vision: Computer scientists can — and should — play a key role in increasing the efficiency and effectiveness of the way we manage and allocate our natural resources, while enriching and transforming Computer Science.